Custodian I
County of San Bernardino Position Representative by TEAMSTERS LOCAL 1932

**This event is by invitation only - you must apply to receive an invite**
Walk-ins will NOT be allowed into the event!
The Preschool Services Department (PSD) is recruiting for Custodians who perform a variety of custodial duties at a Head Start site. Duties include: dust/damp mop using germicidal techniques; sweep and keep facility entranceways, classrooms, playgrounds, and restrooms free from debris and trash; remove trash and dispose of waste materials; vacuum and spot clean carpets; operate a variety of industrial cleaning machines; restock and clean restrooms using germicide solution; wipe down and disinfect child activity and eating areas; order, stock, and maintain custodial supplies in assigned storage areas; ensure health and safety rules are adhered to at all times; and inform supervisor of any suspected child abuse.
The resulting eligible list will also be used to fill other vacancies as they occur throughout the County.
Note: These are contract positions to work approximately 9 months per year. The list may be used to fill 12-month contract positions as they arise.
Full salary:
$15.17 - $18.48 Hourly
$1,213.60 - $1,478.40 Biweekly
$2,629.47 - $3,203.20 Monthly
$31,553.60 - $38,438.40 Annually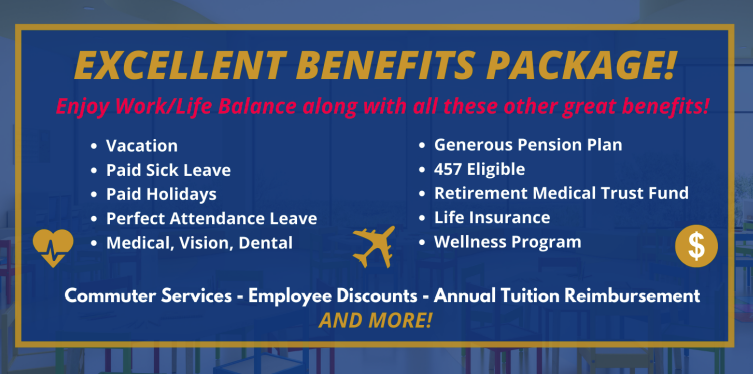 8. PSD Site Locations: The geographic area(s) in which you are willing to work. Refusing a job offer, if you check its location below, may result in removal from the list.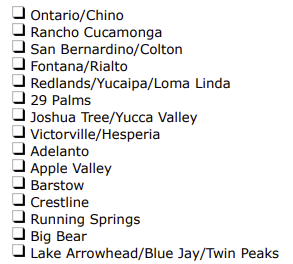 Please email jobs@fontanachamber.org the entire pdf for you to review and send your resume also.
Additional Info
Job Type : Contract
Education Level : High School
Experience Level : Entry Level
Job Function : Administrative